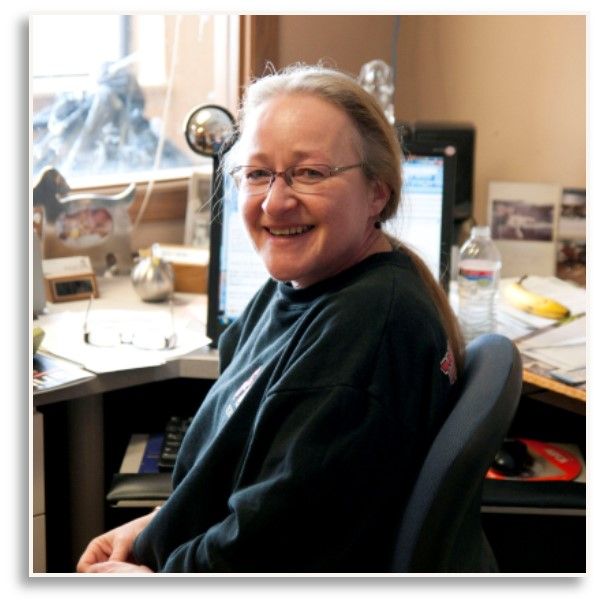 Dear Friends of Animals,
Nearly 45 years ago, when our founders could no longer manage providing sheltering through a home-based program, Tri-County Humane Society was born. Our first building was a remodeled gas station and served us well for 13 years. But as our community grew, so did the need for our services, and we were elated to build our first real shelter on our current site in 1989. Ten years later our community (and therefore our programs) had outgrown the space and we remodeled our current shelter to what it is today.
For the past 20 years we have carefully managed our resources to bring national best practices in animal sheltering right here to Central Minnesota by adjusting our current building, budget, and programs. For the past 10 years you've heard me talk about our dream for a new shelter and the research we were doing to prepare for it to become a reality. That's the longest homework assignment I've ever had! So before "the best" way to do something changes again (and it has!) or it gets even more expensive to build (and it has!), or the roof gives in, we're going to put shovel to the ground and finally get this project happening! Can I get an AMEN?!
Financially speaking, I had hoped we wouldn't have to take a loan out, but the only way to move forward was to do so. People who know me know I'm not a fan of loans. I grew up believing if you can't afford it you can't have it. Of course, the roof was never on the verge of falling in on my head either! Seriously though, a nonprofit carrying a loan is never the best scenario. This is why I make yet another ask for your help. If you haven't already donated to the building fund, will you?
It's essential contributions to the normal day-to-day operations continue as they have. If you have the ability to double down on your gifts until we get that loan paid off, you'll be our heroes for animals.
Tri-County Humane Society began because a caring group of citizens set their sights on doing better for the animals in this community and came together to fill the need. Happiness happened, and happiness continues to happen through our work together. Let's keep our eye on the prize and come together for this extremely important project.
Together we can do this for the animals,
Vicki
Vicki Davis, Certified Animal Welfare Administrator (CAWA)
See our progress at our HappinessHappensHere.org web page!