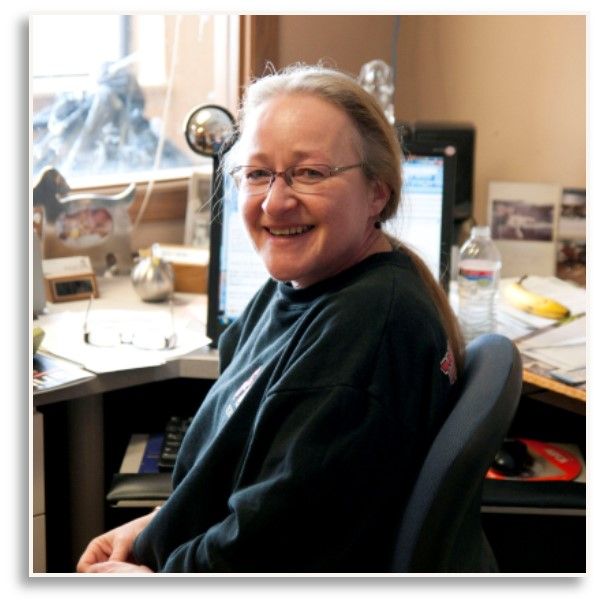 Last year, Tri-County Humane Society was tasked with caring for 1,255 kittens and 1,015 cats. Many of the kittens were newborn or orphaned. At the rate we're going this year, I see us meeting or exceeding those numbers. So rather than wait for it to happen, we threw ourselves our own kitten shower in May. Eighty kind-hearted people came and brought gifts of canned and dry food, litter, kitten milk replacer and more. What kind of games are played at a kitten shower? You'll have to come next year to find out and play!
And of course you've heard about our new off-site adoption center the "Kitty Korner." It's where cats and kittens go to find homes! Stop by and check it out! See page 6.
All of this cat and kitten talk might have you thinking we're deep in cat and kitten season. Well your assumption is right! Typically this season runs April through November because this is the time when unaltered cats reproduce, especially free-roaming cats. As part of our goal to not euthanize healthy or treatable animals, we're committed to giving every single one of these fragile kittens and cats the specialized care they need and then whatever is necessary to find a new home. 
This is where you come in because we can't do it alone. To effectively help all of these kittens and cats each year, we need you. That's why I'm hoping you'll consider becoming a cat or kitten foster parent. We understand that not everyone is in a position to adopt. But animal lovers can still make a difference by temporarily opening their homes as foster volunteers for cats/kittens and other shelter animals. (Last month we even had a turkey come in!)
It takes an extraordinary person to offer animals a temporary home so they can begin their new lives. But by doing this, foster volunteers significantly expand our shelter's capacity to take in more animals in immediate need of care. We try to make it as easy as possible for you by providing all training and supplies. Last year foster volunteers helped us save more than 1,200 animals by giving them a place in their home and heart to grow or heal. We hope you'll consider being a part of our lifesaving team this year – here's how to apply to foster: Visit tricountyhumanesociety.org. Choose get involved from the menu and then foster.
Another way you can help make an impact? Become an Adoption Ambassador foster parent. Who and what are they you ask? Adoption Ambassadors take animals of all species and age into their home and while they care for them, they try to find them a home through visiting friends and family or marketing them on their social media.
Come on folks, let's put some of that screen time to good use and for a good cause!
We are beyond grateful for you our animal-loving community -- you are the driving force behind our ability to create a more humane central Minnesota! If you don't have the means to foster, please donate to help us supply our foster homes with what they need to succeed.
Sincerely,
Vicki Davis
Certified Animal Welfare Administrator (CAWA)
P.S. Walk the walk and bark the "Bark …..to the Future"! See you September 7th in person or the donation form!