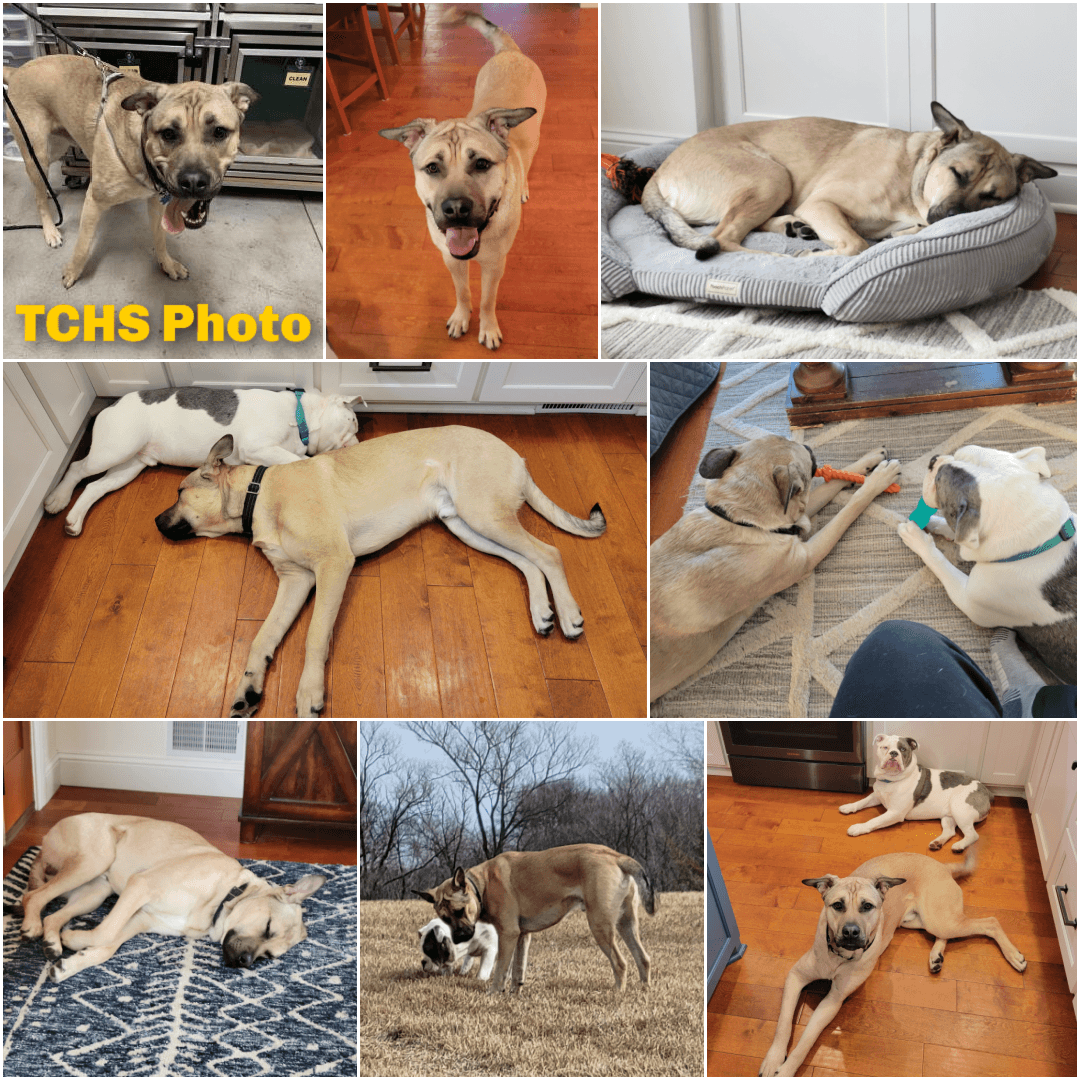 Animal people know dogs are like potato chips – you can't have just one! This adoption celebrity has adjusted nicely to his new home and is especially having fun with his new doggie roommate. A young German Shepherd/English Mastiff mix then known as Opie is now named Axel, and it's safe to say he's enjoying his new home.
---
"He has been the best boy ever! He loves to sniff around the yard, snuggle, and play with his dog 'brother' Buddy."
It's good to have a dog or two – and it's great to have happy dogs!
---
"If you don't own a dog, at least one, there is not necessarily anything wrong with you, but there may be something wrong with your life." – Roger A. Caras