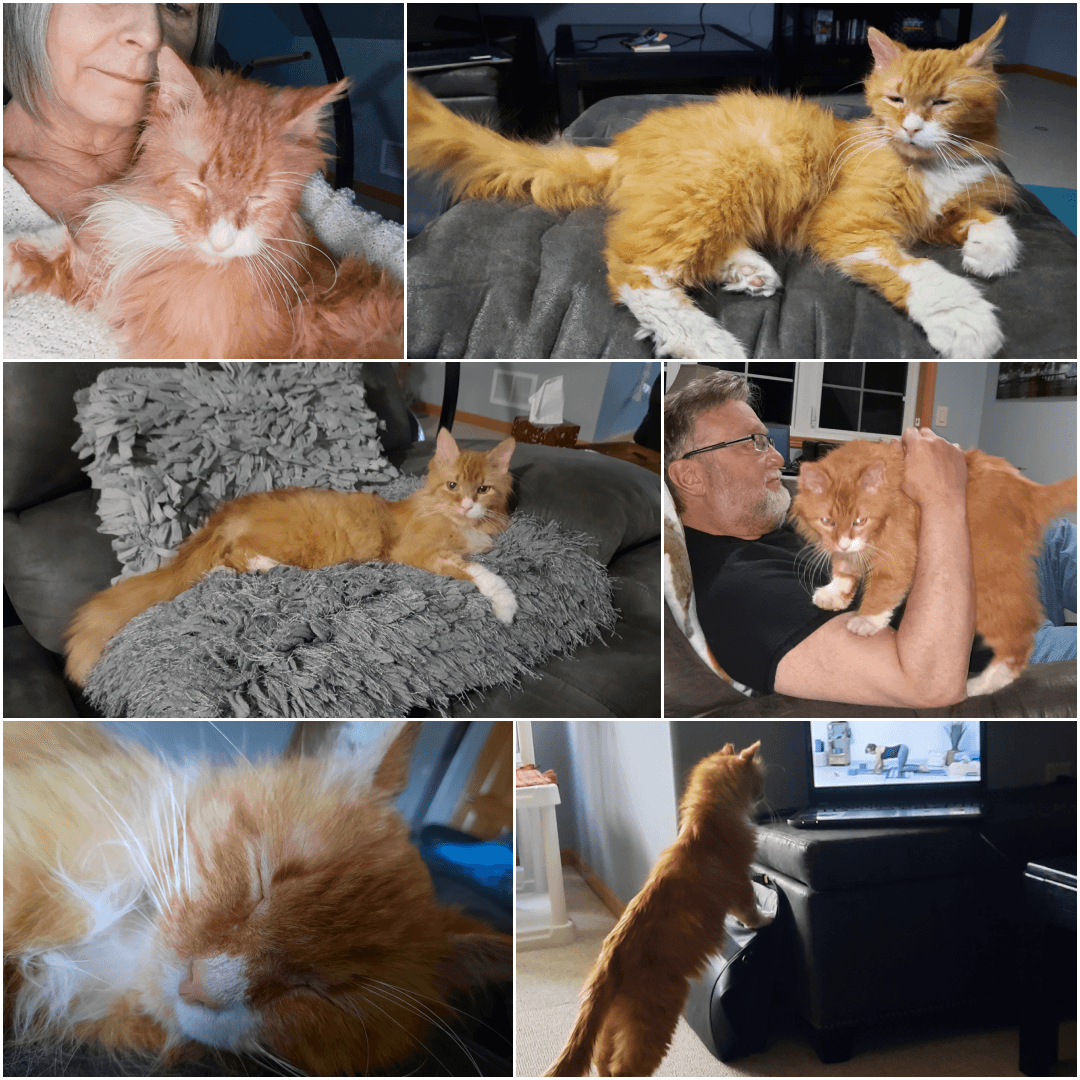 This adoption story is a special one – it's from a family who "fostered failed" with a 10-year-old cat named Charlie who has a lot of medical needs. After almost two months of fostering him, they decided they wanted to be his last home.
"I've never been particularly keen on the term "foster fail", and in this situation especially I prefer 'foster win'. don't you?" - Vicki Davis, CAWA, TCHS Executive Director
---
"I knew from day one of fostering that this was a special cat and a special case. With a suspicion of cancer ever present, we wanted to make sure he had the best days of his life in this very moment.
"Easier said than done as Charlie was quite scared and hid anywhere he could skiddle under! He was like a limp rag doll to pull out from under couches. Like he'd just given up. But boy, would he struggle if picked up! So we created a few safe zones for him and blockaded the rest. After a couple of weeks he finally decided to venture out. And by week three he let me pet his belly. At week four he actually played with toys! And then all of a sudden he really felt at home and would snuggle into us, sleep on our bed, and jump up on couches to be with us."
The family adopted him in March of this year, with the understanding that his health may never improve. But...
"it's really kind of a miracle how well he's doing! (He is skinnier than I'd like him to be, but his tummy is so much better, and he now has solid stools!) I guess love goes a long way in the recovery process. Who knew he'd last long enough to become such a special part of our family! Thanks for letting us be his fur-ever people!"
---
"Time is relative; its only worth depends upon what we do as it is passing." — Albert Einstein