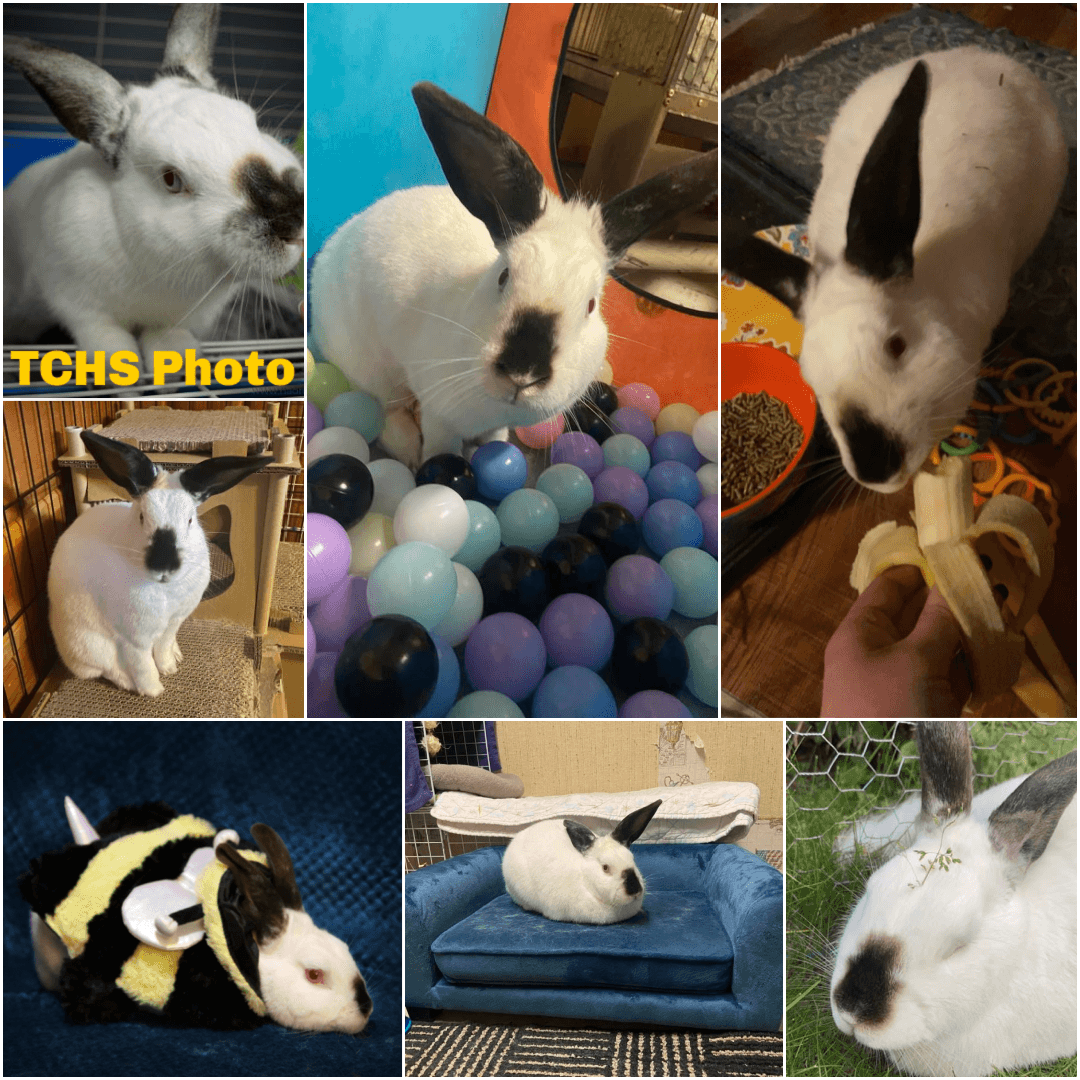 This adoption story is about some-bunny who turned out to be a very good companion – and now, he even inspires kids to read!
This New Zealand mix arrived at the shelter in 2019. Shortly after Thumper started his career as our education bunny, COVID hit. Without educational events for him to participate in, it made no sense for him to just sit at the shelter, so a staff member took him home permanently.
Now named "Soup," the bunny has reentered the field of education. Soup was the special guest at March's Paws to Read at St. Cloud Public Library last month, the first time TCHS has been at the event in two years! (Almost 25 young guests joined Soup's reading group.)
When he's not being a good ambassador for TCHS, Soup is just being a plain ol' good friend to his human.
---
"He's got a big personality and is very mischievous. He recently learned how to open the baby gate and lets himself out now to run around. He loves feather cat toys and will binky when you play with him. And he is best friends with Tippy (my foster fail kitten). And he is insanely friendly with everyone he meets - he will run up to you and nudge you to pet him."
---
Thanks for representing us well, Soup!