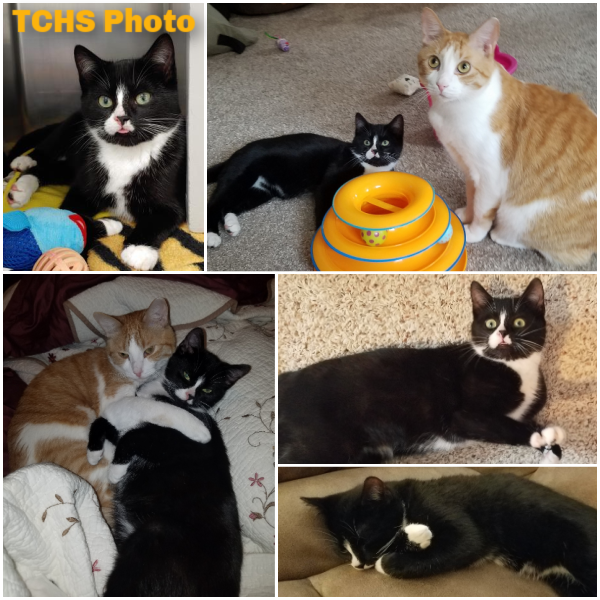 This story is about a kitty who always looks all dressed up (he's a tuxedo cat) and in no time at all found a new place to call home. Then named Emerald, this gem of kitten came in with his littermates, Ruby and Opal. They were an unplanned outdoor litter. Emerald was the friendliest of the shy bunch, but they all needed a little extra convincing to believe that humans can be a good thing – worthy friends in fact! A short two days later Emerald was adopted.
---
"He has quickly become loved by everyone in the house, including our 4- year- old ginger cat, Chester. We have renamed this beautiful tuxedo kitty, Bandit, due to his wonderful markings and his ability to steal everyone's hearts."
---
From a shy guy to stealing hearts – no one's going to turn this bandit in for that crime!