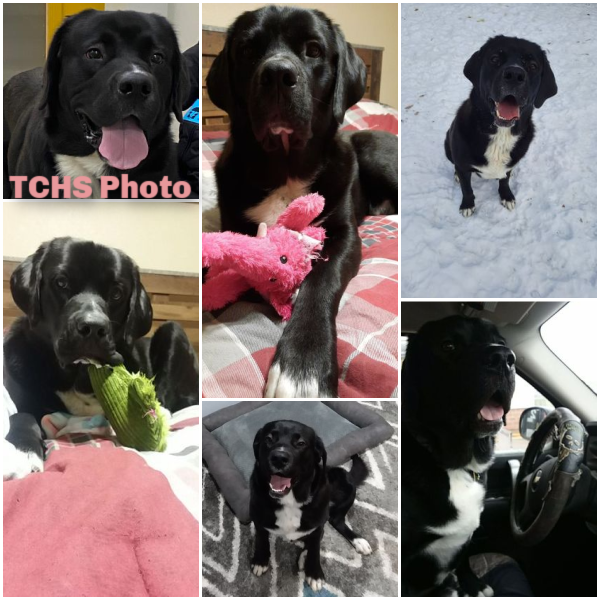 This story is about a big dog with a big heart – who is loved big time by his new family! Tank is a 99-pound St. Bernard mix who came into Tri-County Humane Society with plenty of energy to burn and needing a household that could keep up with him. Well, he found that home 11 days after his arrival.  Months later, the match is still a great fit for both Tank and his family.
---
"Tanky is the sweetest boy! He was a little shy and unsure of himself when we brought him home, but he has really come out of his shell since then. He especially loves his soccer ball, treats (of any kind), walks, car rides, pup cups, and being with his favorite people! His favorite toy is a small cactus which he has never ripped apart or chewed on, only carried around as his baby."
---
They added they couldn't imagine life without Tank – and we know that feeling is mutual! Without a doubt our canine companions change our life for the better. Thank you for the role you play in being part of that change!