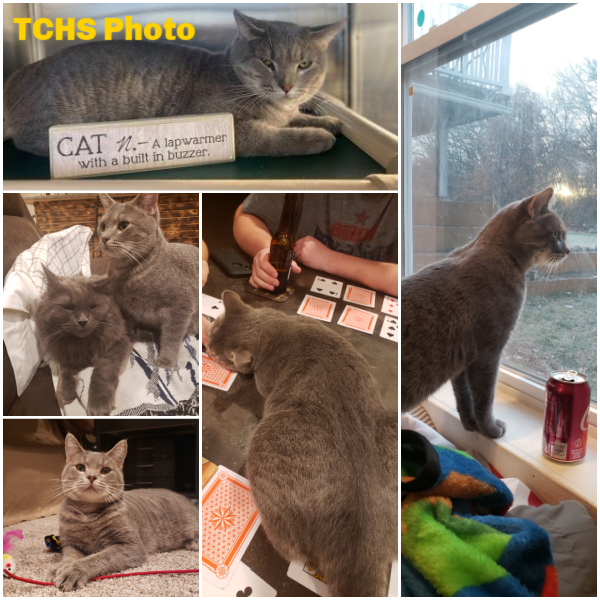 Sometimes Tri-County Humane Society adoptees have an adjustment period when they're introduced to their new home. Other times, they know they're right at home!
This story is about Leo, formerly known as Mickey. Mickey came into the shelter in late November; he went to his new home in December. And Leo is a very happy cat indeed!
---
"The first day we brought him home he acted like he owned the place and knew he was home. He jumped on the bed and stretched out and has been spoiled since that day. He now has kids to play fetch with, snuggle, and he enjoys playing a card game or two with the family. Leo enjoys looking out the windows at the chickens and wildlife. He has been enjoying playing with his new brother. Leo is the sweetest thing and we couldn't be happier with him!"
---
It's plain to see Leo's been dealt a pretty good hand in this new round of life! We're so thankful to Leo's family for inviting him to the table!