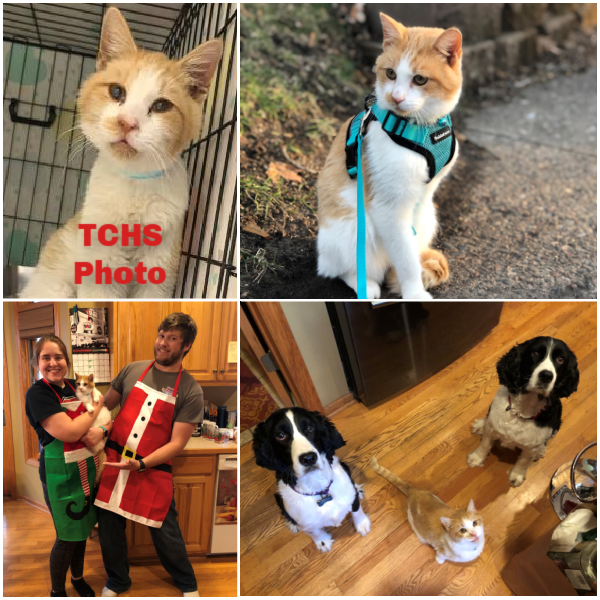 With all due respect to dating experts and websites, Tri-County Humane Society is tough to beat – we have been making successful matches for more than four decades!
This adoption story is a fine example from another satisfied adopter. A 6-year-old cat named "Cheeto" came into the shelter and about 1 week after his arrival he was adopted. His new name is Felix – and he sounds like a wonderful, wonderful cat.
---
"Felix is the sweetest little guy and is really opening up as he has settled into his new home. He gets along great with the family, even the dogs! He didn't like to be held at all at first, but now he doesn't mind being picked up for some cuddles and kisses. His favorite are chin scratches and gentle strokes on his belly. He is already so loved, and I don't think I could have found a better fit for our family. Thank you so much for helping us find each other!"
---
It's our pleasure – and our mission! There's little we like better than celebrating the human-animal bond!