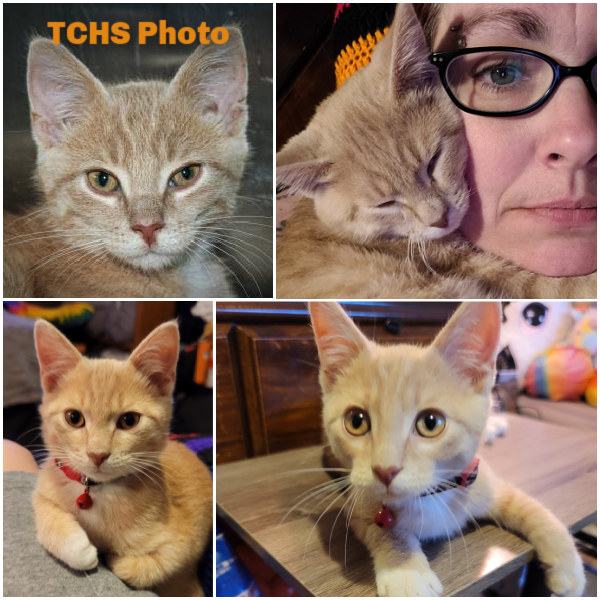 Tri-County Humane Society is celebrating more than 1,100 kitten adoptions in 2020! Just think about that – not just the sheer number (which is pretty impressive in itself), but keep in mind that each kitten has a story.
This story is Jack's – who was left outside the shelter in late August. That's the only part of his story he came in with.  Now don't be too quick to judger whoever did that – rather let's give them credit due for getting him to our door instead of dropping him in a far less attractive location.  Staff named him "Liam." Liam didn't wait too long to find a home; he was adopted in early September.
---
"From the day I brought him home I renamed him 'Jack' to which he responded to immediately.  Jack has been such a welcomed delight in to my life.  He is a ball of energy, and enjoys plenty of naps across my chest. I love coming home from work at night to his happy greeting of purrs and snuggles. He has one toy he came home from the shelter with that he loves. The few I have bought get no attention.  He also enjoys a good box to play with or playing with my yarn while I'm crocheting. He's been a wonderful delight and companion."
---
From left outside a shelter to being someone's new best friend – what a transformation story for Jack! It's a reminder that every new year, even every new day can bring hope for a new beginning.
Because of your kindness, here's to helping 1,100 or more "Jacks" find happiness in a new home in 2021!