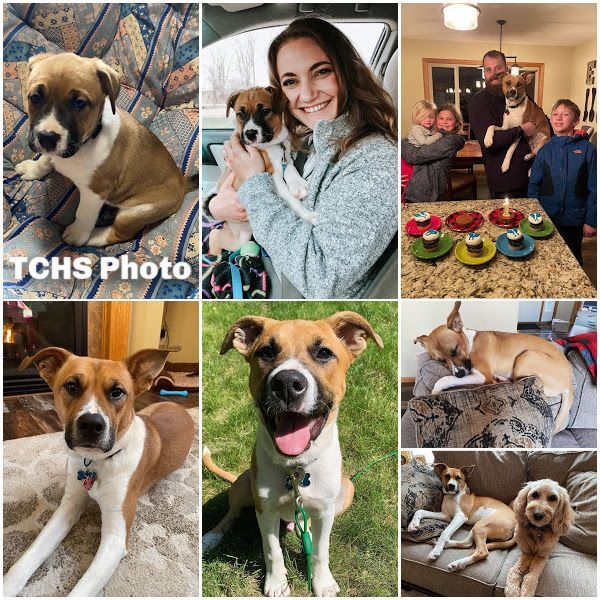 Tri-County Humane Society had a busy year for adoptions in 2020. For many families, COVID actually turned out to be a good time to add to their households, because so many members were home more often. Such is the case with this adoption story. 
---
"When COVID first hit in March (2020), we had a lot of cancelled plans/trips, which we turned into the perfect opportunity for our family to adopt a new furry friend! We adopted Lew from TCHS in April 2020 as a puppy and were so excited to spend all of our social distanced time with him! He fit in perfectly right away and our 4-year-old goldendoodle, Chewy, was so excited to have a new fur-friend to play with. Lew has such a sweet and funny personality - he almost acts like a cat! He loves laying in sun spots and always perches on the backs of couches, instead of on the cushions. He has the best smile, loves running around our yard and finding sticks. Our family is so grateful to TCHS for bringing him into our lives! The past year has been much easier on our family with Lew in our home and hearts." 
– Kyle, Emily, Brayden, Myla & Charlie
---
I once saw a sign that said "When life gives you rainy days, wear cute boots and jump in the puddles". To that I'd like to add – and adopt a puppy!
Thanks for supporting the work we do, in whatever way you do. Together we give pets like Lew a chance for a new home and new beginning. Definitely "feel good" material!