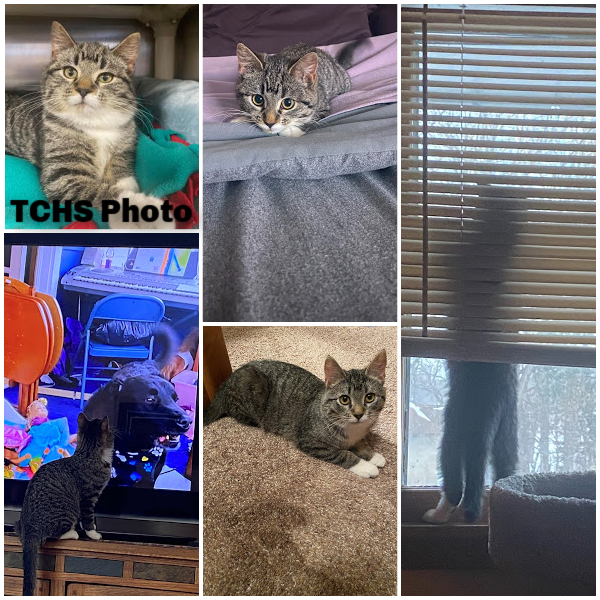 This story is about a kitten with some serious skills who could easily be ready for the next Kitty Bowl draft! She was picked up a short week after she came in, and she definitely calls the plays with her new family.
---
"She loves to lay on us, while we're either on the couch, in bed or if I'm working at my computer, and she loves to get up in front of the TV and watch 'Funniest Home Videos'! Especially when there's animals on! And she plays fetch better than any dog I've ever had. She loves to chase after her toys and bring them back to me. If I'm not paying attention to her she'll jump up in front of me and literally drop her toy so that I grab it and throw it for her again. And if she's being really naughty and doesn't want me to do any more work, she'll crawl up right on top of my laptop and sit there so that I can't do any work."
---
Her home field may have changed – but it sounds like her new family's love and affection is very permanent! She's definitely on her game!