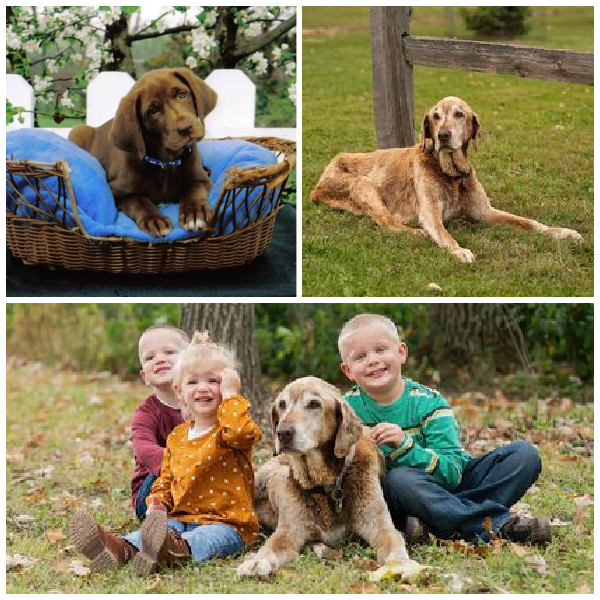 We recently received a story from an adopter that really warmed our hearts. She adopted her dog, Casey, as a puppy from us a little more than 15 years ago. Well, Casey is still going strong, and he's been an important part of their family's lives for the past decade and a half. He even has done some heroics, according to his owner.
---
"He legitimately saved my life and my kids'! I was pregnant (7 months) with our first child when I was out in our woods and didn't realize the neighbor's elk got out. The elk charged me and Casey ran between me and the elk. He got trampled pretty good, but after an emergency room visit and a few weeks of TLC at home he recovered." That was six years ago – and life is still pretty good for Casey. "Casey is 15.5 years old and still looking out for us! He's a little slower, and can't see or hear the best, but he's still such a valuable member of our family. Our 2-year-old says, 'Casey loves me!' And my boys say, 'This is my dog Casey!' "
---
We're glad to hear that Casey is (still) such a good boy! Every day we're reminded how important our pets are to us. They're known to "rescue" us in such a variety of ways. Thank you for helping us get these heroes into their new role of rescue.