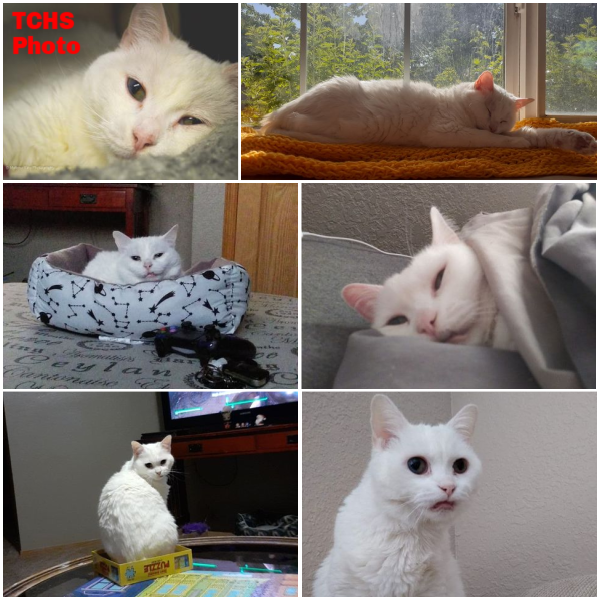 This story is about a super senior cat who's being treated like royalty in her new home. Duchess Marie, then 14 years old, came in for the second time late last year. At TCHS, age isn't often a barrier to an animal finding a new home – in fact, Duchess Marie was adopted after only three days at the shelter. She's celebrating her one-year adoption anniversary this month. Here's the update:
---
"She has done so well. It took her a couple months to come around and notice that her moms are here to love her. She loves to sit on her moms and get all the cuddles. She loves all of her cat beds. She even loves them so much she rolls a little too much and falls out. … Duchess says she is so happy she got her forever home and is excited to turn 15 soon."
---
Happy Birthday and Adopt-a-Versary, Duchess – we hope you celebrate in style and continue to reign for many years to come!