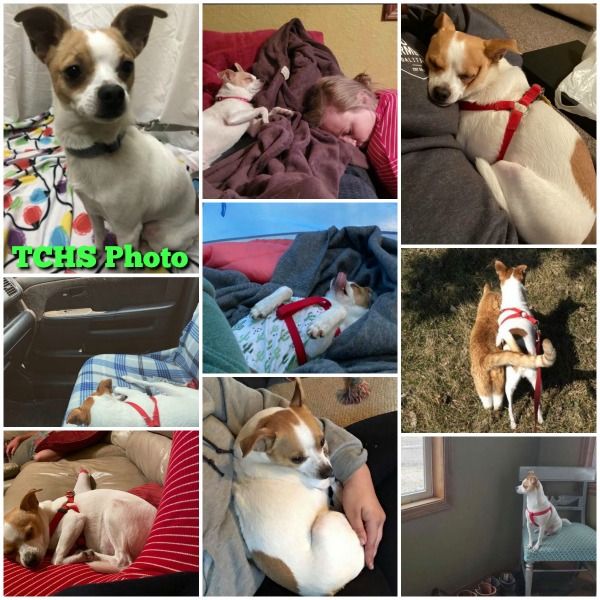 With pet adoptions, there are many milestones to acknowledge and celebrate. This story is about a Tri-County Humane Society alum who recently went on his very first camping trip!
Rico, a 3-year-old Chihuahua mix, came to the shelter in mid-December as a transfer from another facility. We get our fair share of smaller dogs, but they tend to be in high demand and don't wait long for homes. Rico was adopted within a week and his new human is loving going on adventures with him, including most recently, his first camping and road trip.
---
"He is the best buddy, the best cuddler, and one of the best parts of my life. He has changed my life. Just wanted to say thanks for everything you guys do."
"His favorite thing is naps on the couch with us. He also really enjoys sitting on 'his' chair and looking out the window. We farm out in the county, so there's always a lot of activity outside. He zooms around our yard and says hi to his barn cat bestie Beau every day!"
---
It's not everyone that gets to say they're in the friend making business like we are! TCHS relishes every opportunity to help animals like Rico find their new friends.
Happiness Happens Here, if I haven't mentioned it lately!