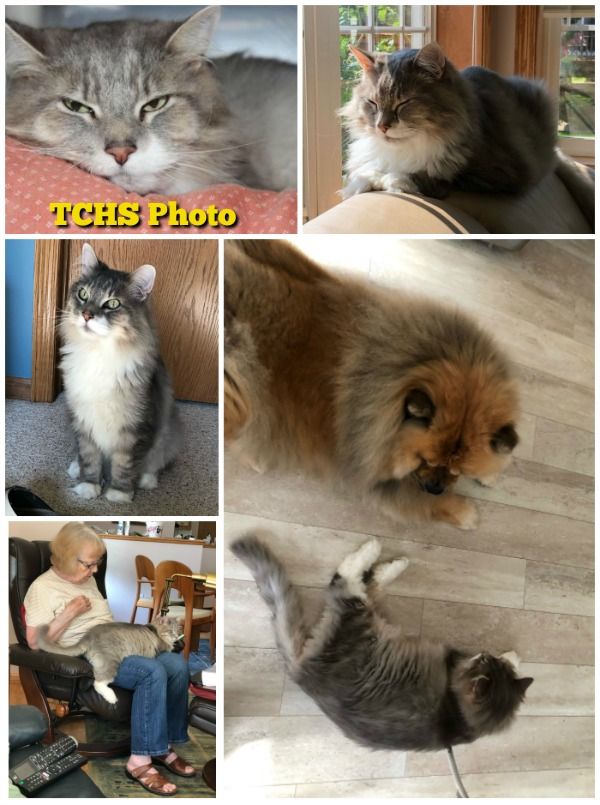 At Tri-County Humane Society, age is not a barrier to animals' adoptions; there are plenty of adopters who want a "seasoned" pet with real life experience! Such is the case with this story, starring super senior Boots.
The 14-year-old cat came into Tri-County Humane Society in late July to look for a new home; he found one in a little more than a week. And boy, is he living the good life.
---
"I just wanted to thank you for the chance to give Boots a new home.  He has settled in pretty well here at the Jacobson Retirement Home for Cats," his adopter writes. "He is such a sweet boy and is very much loved and maybe a bit spoiled (OK, a lot spoiled)."
---
Good for you, Boots! After 14 years, you deserve the extra-cushy life.