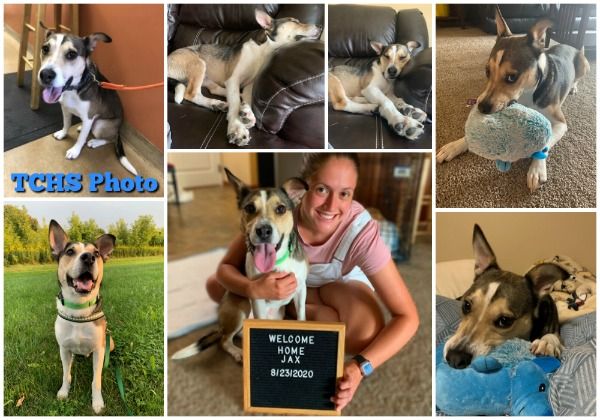 This story is about a pup who's slowly but surely making himself at home with his new family.
Jack was a 2-year-old Siberian Husky/Shepherd mix when he came to Tri-County Humane Society in August. This sweet boy was dealing with some issues with his house training when he got scared or excited. TCHS advised potential adopters they'd have to work with him on his quirks.
Well, he quickly found a home and they weren't concerned about his quirks and absolutely adore Jack, now Jax.
---
"Jax has been having lots of fun in his new home! He was able to go to the groomers for a pawticure and has been loving his new stuffed hedgehog. At night he loves sleeping right in between his mom and dad to feel safe. Jax definitely is still cautious at times and is very aware of his surroundings, but his mom and dad are working very hard every day to gain his trust and love!"
---
Jax has hit the jackpot! Thank you to his adopters for giving him some time to adjust and feel secure in his new home. Looks to us like the couch has calmed the quirks right out of him!