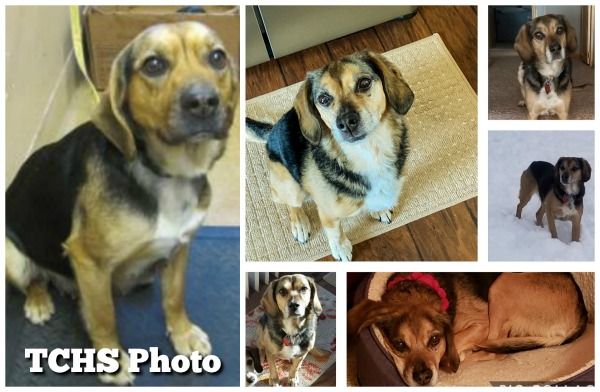 This is a sweet story from a mother-daughter duo who are Tri-County Humane Society volunteers.
---
"This is Sugar! She chose us in April of 2011 to be her forever home. She came to TCHS as a stray with her litter of puppies and a small scar under each eye. We met at the Pet Expo where all her puppies already had deposits. We told her that's because she's such a pretty girl! When we brought her home she was so fearful and timid that she refused to make eye contact with us. It was obvious that while there were scars we could see there were emotional scars as well. Over time she slowly became comfortable with us and let her sweet, silly, and sometimes crazy personality emerge. We have formed such a special bond. She has become our shadow and follows us everywhere. As she enters her golden years we are forever grateful for the work done by TCHS." - Janet and Ashlee
---
TCHS is grateful for this family and every other family that gives an animal a second (or third or more) chance and gives those that need it, the time to blossom. We're so happy to hear that Sugar is living the sweet life!