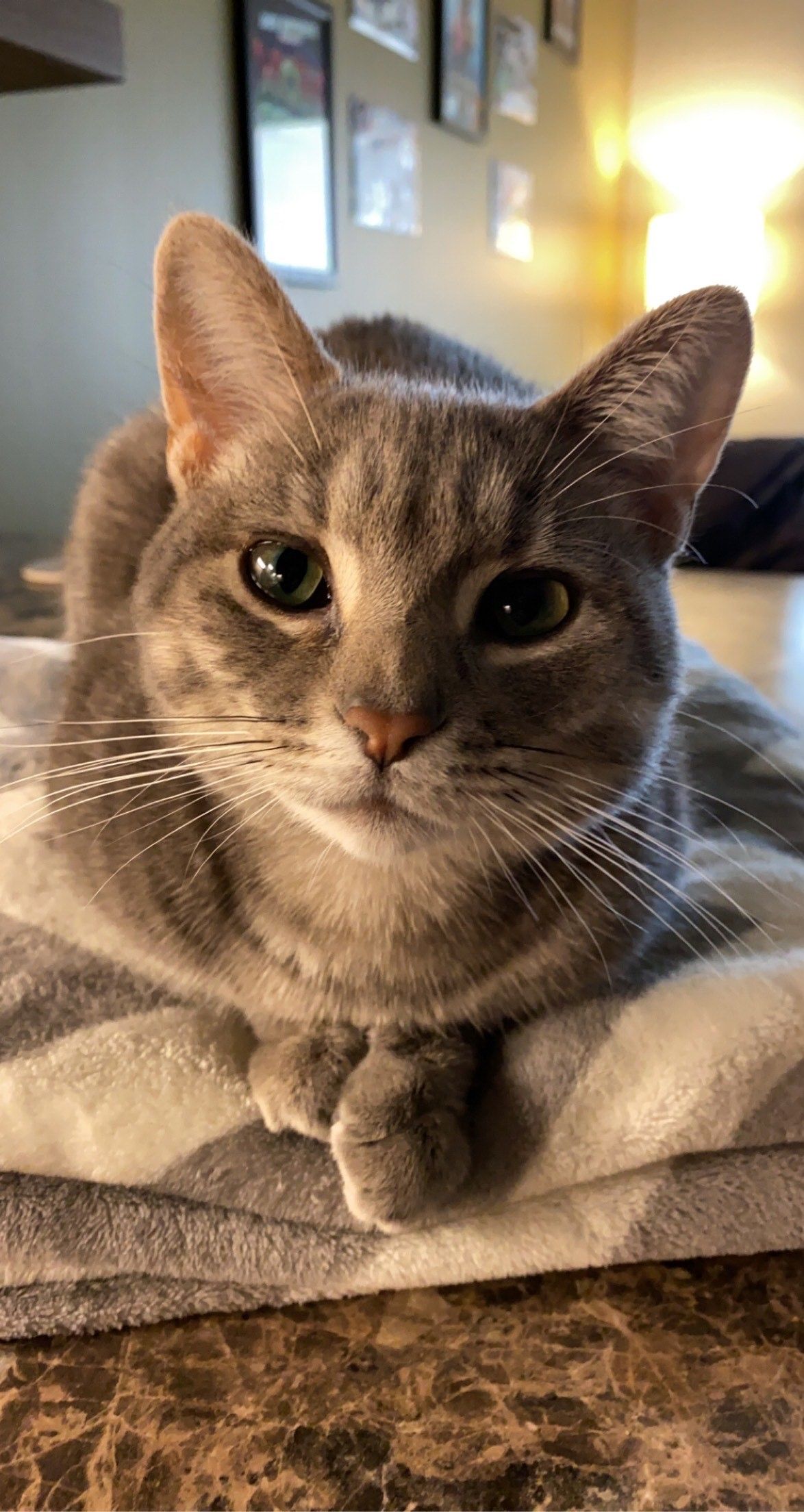 "My name is Holly and I adopted Topaz in the beginning of December. She is by far the mostly cuddly cat I've ever seen, she even sleeps under the covers with me at night! Topaz is like my little shadow, if I go upstairs, she's right behind me (mostly in case there is food involved). Overall, Topaz is my little buddy and I'm so thankful to have her, especially in these stressful times!
Also, her name was Topaz at the shelter, I didn't change it because it was too cute of a name! :)"
---
Who Rescued Who?
We receive wonderful stories of TCHS alumni on a regular basis, and we want to offer our sincere thanks to all who take the time to share them with us. You can imagine the joy it brings us to receive pictures and updates from adopters like this one!  It seems only right to share them with you, our friends and supporters who make our work possible. THIS is why we do what we do. Why you give, volunteer, adopt, and encourage your friends and neighbors to do the same.
Share YOUR adoption story with us by messaging our Facebook page or emailing us at pets@tricountyhumanesociety.org.
We'd love to hear from you!