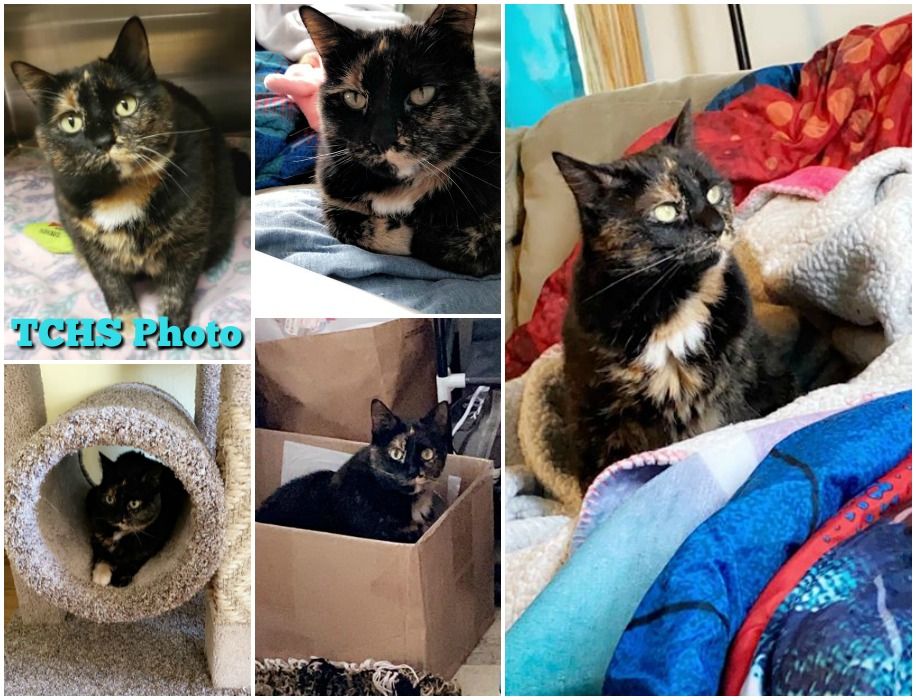 This story might inspire those of you (okay, those of us!) who might still be working on our New Year's Resolutions to get healthier!
Cocoa is now an almost 6-year-old cat who, when she came in, was described as people-loving and a "very enthusiastic" eater – in fact, she weighed about 18 pounds at intake! She found her home last August and we're happy to share it's going wonderfully!
"With a strict feeding schedule and lots of play time, she's officially down to 10 lbs. from 18 lbs. She's settled in VERY well. With more socializing, she's a people lover and she LOVES scratches. She's very demanding when she wants affection and her purr machine is almost constantly on a low rumble."
We are so glad Cocoa is living the sweet life – albeit with controlled portions and less junk food!