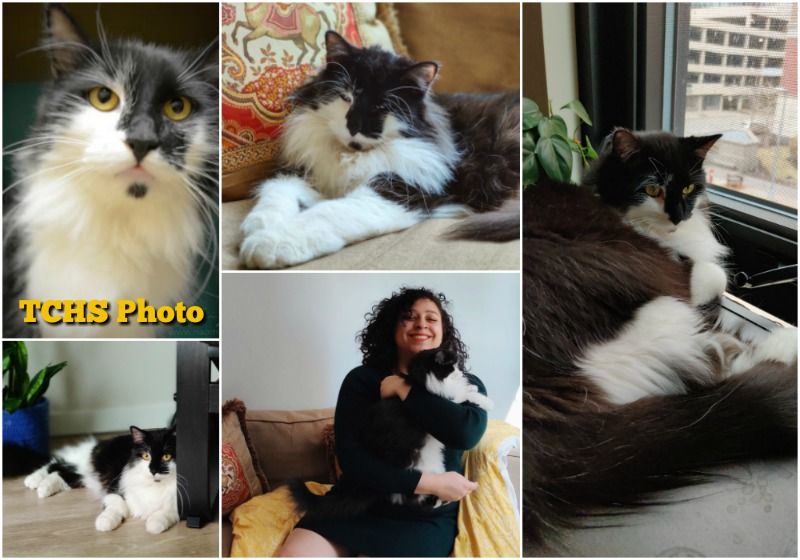 This story is about a cat who's been a source of comfort during this challenging time. Leo, a 2-year-old kitty, was adopted from the TCHS Kitty Korner the beginning of this year. Here's a report from his human:
"I want to thank the employee/volunteer who stayed late at the cat house to allow me to adopt Leo! He now answers to Misha and has fluffed up gloriously!
He enjoys sleeping in his chair on sunny afternoons, watching people and cars in the street below, and playing fetch before dinner. I am even more glad that I chose to adopt him when I did because of the isolation.
I live alone and cannot imagine where I would be if I didn't have him around to let me know I've spent an hour staring at my phone instead doing something productive like playing fetch."
Hey, some of our favorite quarantine buddies have four paws! And bless their hearts for keeping us entertained right through their normal nap times! 
Thank you to Misha's adopter for giving him a great home. Everyone stay safe and keep playing fetch!