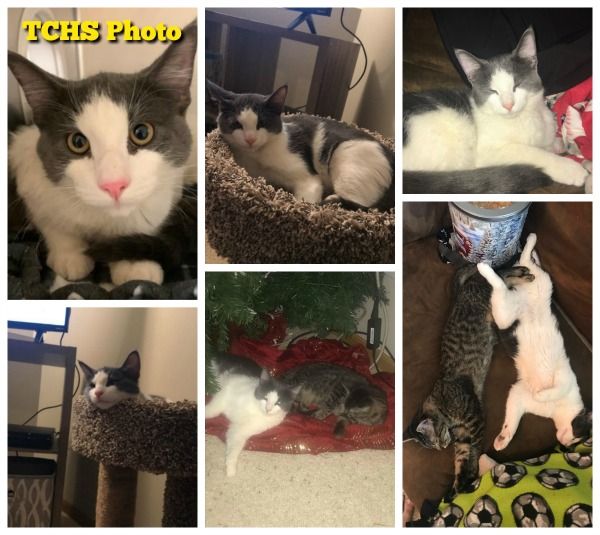 Sometimes it takes newly adopted shelter pets a while to adjust to their new homes. But every now and then, the transition goes so smoothly it amazes everyone! Such is the case with this story about a kitten formerly known as a Chad.
Chad came to Tri-County Humane Society in mid-December, and only had to wait three days before he found his new home. He's now named Dwight, and at more than 6 months old, he's not a kitten anymore!
"Dwight (formerly known as Chad) loves his cuddles and kisses and has fit in with our family since day one! He loves cuddles with his sister and they play every day! He also enjoys car rides to his grandparents!"
Glad to hear Dwight is living his best life!