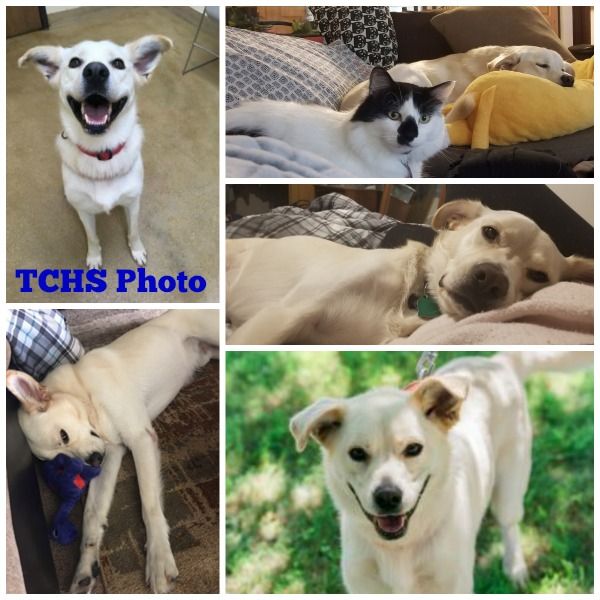 Sometimes all it takes is a little patience to turn a nervous shelter dog into a relaxed, happy pet.
This stoyr is about Tucker, a 2-year-old Retriever mix who was brought to the shelter in July. Tucker was skittish and shy, but he quickly captured staff members' and volunteers' hearts. He eventually found his perfect match in September.
TCHS staff knew that Tucker got along well with other dogs, but we didn't know how he was with cats. Well, we're happy to share that he's doing great with the resident cats. Says his adopter:
"He is doing really well. He was such an anxious boy at first, but now he has warmed up to his family and his three kitty siblings. He really likes to take long naps and snuggle with his parents."
His family considered changing his name, "but it just fit his silly and gregarious nature." Way to go, Tucker!