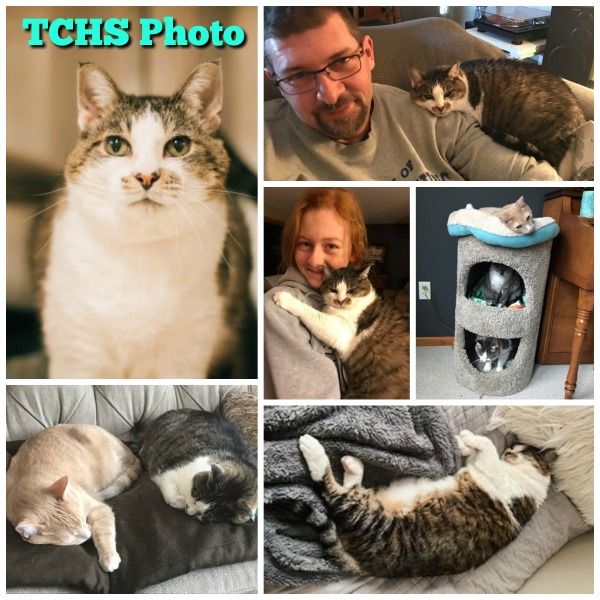 This story proves there's no expiration date on a pet's love!
Tasha, who is 16 years old, came to the shelter in early October.  She didn't have to wait too long – about three weeks after coming in, Tasha found her new home. Her family renamed her Purrl, and they report that she's living the good life and making their lives good too!
"She loves everyone so whomever surrendered her, took very good care of her because she had good manners and is well socialized. We'd like to thank that person because they cared enough to find her a good home.
She's a super senior at sweet 16 with so much love to give. We were hoping to find a cat that wanted to cuddle and we hit the jackpot with her.
She doesn't move real fast but will gladly go up and down stairs or jump onto a bed or couch just to be with you. She will call to us with her raspy meow when she's looking to cuddle and can't locate a human."
We hope that Purrl has as much time as she wants to cuddle with her humans!