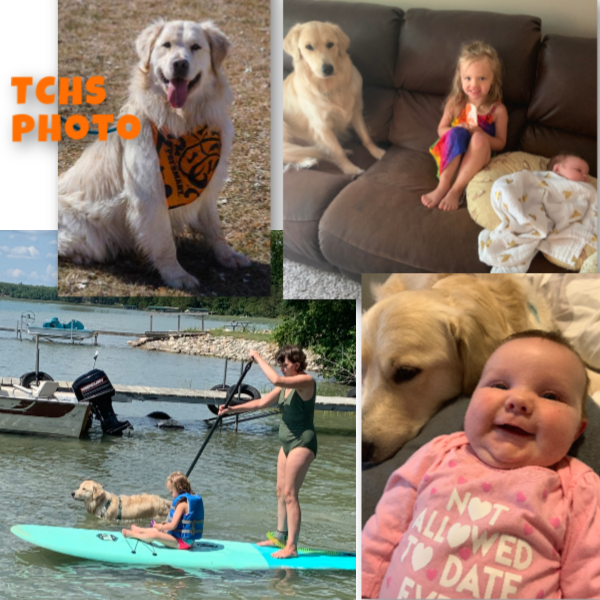 This is a a story about a big dog who turned out to have an even bigger heart!
Captain, a Golden Retriever/Great Pyrenees mix, came to us in March; he was quickly adopted, and it turned out to be an awesome fit!
"He is doing great here. … He loves cuddles, he loves to follow his 4-year-old sister around, he loves toys, and tennis balls. He loves laying next to his 2-month-old sister, he loves hugs, and he is completely off-leash trained. Captain is a great and loving dog, and I'm so happy we gave him his second chance!"
Sounds like Captain is in control – and has a great home!