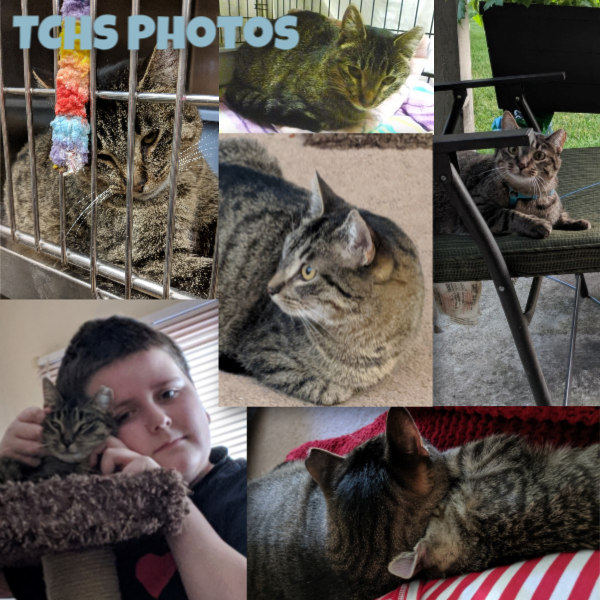 Here is a story of a kitty who not only found a new family, but a new feline friend!
A stray cat estimated to be about 2 years old arrived in late November; staff named him Amil. Amil was adopted about a month later; he's now "Rambo." Here's a report from his new human:
"Thank you for connecting me with my cat Rambo in December 2018. He has been very well behaved and a perfect companion. He did seem lonely on my work days, so when a neighbor's cat died in a road accident leaving 6-week-old kittens we welcomed Xena to our fur family. Rambo took a short time to adjust to the crazy-kitten antics, but now he is a big brother. The work you do changed my life. My little fur kids greet me, nap on my lap, and entertain better than any movie."
Know anyone in need of some "entertainment" – send them to the shelter to adopt!
Thanks to Rambo (and Xena's) adopter for giving them a new start and loving home!