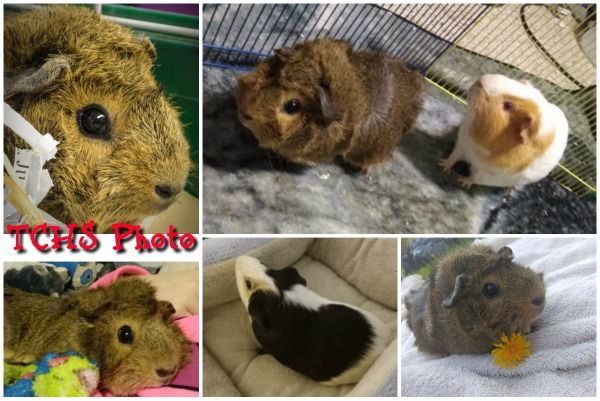 This is the story of this little (guinea) piggie who went home!
Cutie, a 10-month-old Abyssinian guinea pig, came to Tri-County Humane Society in January. Three months later, this little gal found her new home – and name! (She's now Samantha.) Here's what her adopter has to say:
"She's skittish with guys and other people, but she has warmed up to me the most. Samantha (aka Cutie) is such a sweetheart! And pretty soon we're gonna put her and my other female guinea pig, Bella Rae, together!" The pigs have the life – they even have a doggie bed. "You can tell they are very spoiled LOL!"
Glad you are doing great, Samantha!