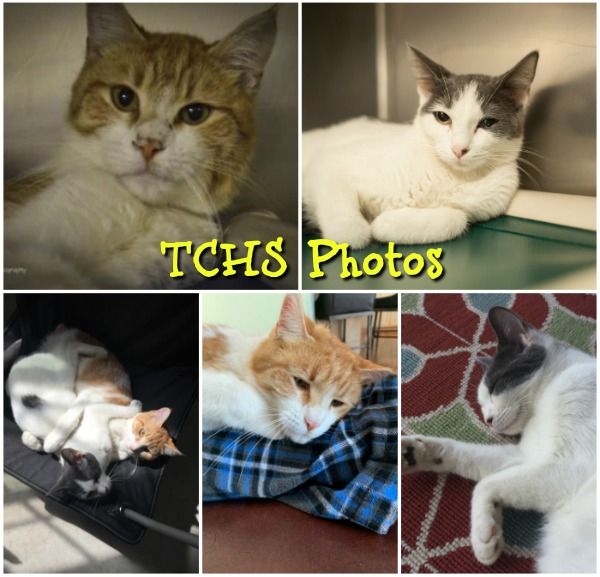 Peanut Butter came in as a stray and was in pretty rough shape.  He had a wound on his tail that was so bad amputation was the only option.  Surgery went well and he soon found his new balance in life which included a human family and a feline friend.  He now happily answers to the name Kevin.
Thumbprint came in with her four kittens after being found by someone who couldn't keep them.  Thumbprint went to foster care to raise her babies and when she came back, she found a new home of her own.  Her name is now Ellis and she responds to it proudly.  Below is the update sent in by the ones who now love them: 
"Hello, Just a quick update on our cats. We got them last summer and they are doing well. You might remember "Peanut Butter" as he had to have his tail amputated. He was a stray cat; we also got another stray called "Thumbprint". They have been renamed, they are great, friendly cats that come when they are called and love belly rubs. We adore them & they love each other!"