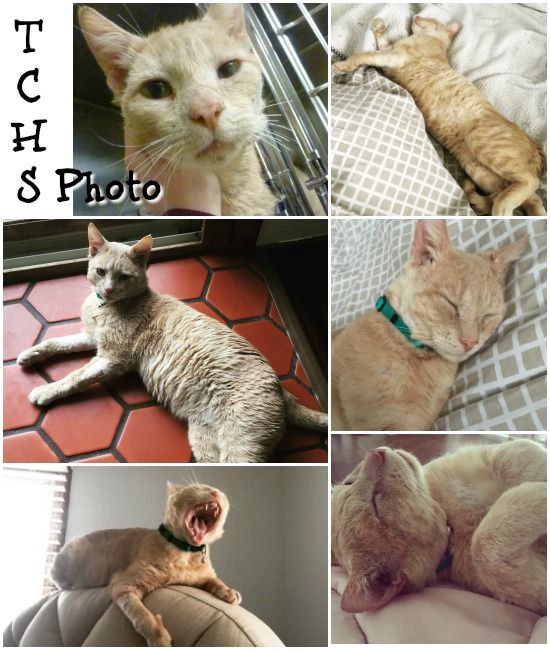 Larry came to us in February as a stray and he was in pretty rough shape.  He was dehydrated, had fleas, ear-mites and multiple infected wounds from cat fights.  After a few rounds of fluids, flea medication, deworming, cleaning his wounds and a lot of TLC, we were able to find Larry a wonderful new home to bring happiness to where he can stay indoors being safe and loved.  Here's an update from his new family:
---
 I came to the humane society a month ago and adopted who you know as Larry the cat.
Larry is doing well. My children and I renamed him: Tzadok. It's pronounced Za-dick. He has transitioned well into our home. I did take him to the animal clinic up here in Park Rapids, because I was a bit concerned about him scratching his face to where he would make it bleed. The doctor checked him out, gave him his rabies shot along with a few other shots and sent us home with some medication for him to take. He is doing well. He is very cuddly, friendly and he always greets me when I come home from work.
I think of him as a warrior of a cat. Though I don't know much about him other than what was on his sheet at the humane society and that he was brought in as a stray. I assume that he has been through a lot and he looks a little rough. My children and I have welcomed him with open arms and we are so happy that we have a cat to spoil and love with all of our hearts. Thank you for working with me in the adoption of him. I'm so happy to be a cat owner again.
Mara