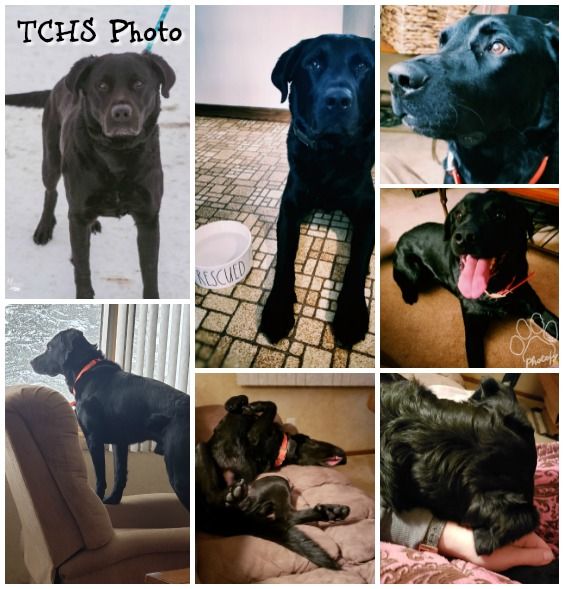 Audio came to us in early January of this year because his previous owner no longer had a home to keep him in. While here, Audio took quite a bit of time to adjust and trust us. He was displaying some guarding behavior in his kennel and was quite unapproachable at first. It took a lot of patience and a little advice from a dog trainer, but Audio was finally cleared for adoption. On February 19th, Audio got a new home and a  new name.  Here is an update from his new family:
Hello,
I wanted to update you on our adoption.
In February, my boyfriend and I came to meet Audio. We had always wanted to adopt an older dog and Audio caught our eyes immediately. We saw full potential in his energy and love when we came to meet him.
The first couple days at home were exciting! Audio (now Otto) was excited to be home and had a ton of energy, which he was able to happily run off in our big yard! He loves the yard and woods to explore. We could tell his previous owners had trained him very well as he listens to basic commands, doesn't beg, or destroy. His first night he crawled into bed with us and snuggled right in between my boyfriend and I, it was such an awesome feeling to think he was so thankful for us!
We sometimes see the "aggression" mentioned in his adoption report when he is looking out the window and a person or another dog goes by - he simply lets us know with his protective bark. Other than that, we don't see any other type of aggression with us or others.
A month later you can tell he has made himself at home and we absolutely love him! He is a cuddle dog and loves looking out our front window. He has been a great addition to our family.
Thank you TCHS!