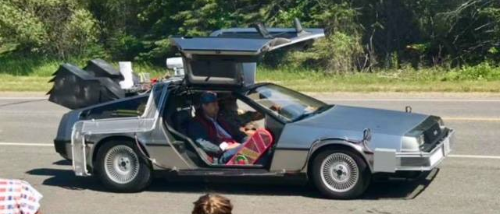 Tri-County Humane Society's 31st Annual Companion Walk
The Companion Walk is one of Tri-County Humane Society's most important fundraisers of the year.
The 31st annual Companion Walk: Bark to the Future will take place September 7 at Wilson Park on the shores of the Mississippi River.
We're rallying our animal-loving friends and family to ask for your support.
Get involved by:
Tri-County Humane Society's 31st Annual Companion Walk is your chance to "Bark to the Future" with our 1980s-themed celebration.
With your help we will raise at least $55,000 to support the animals in our care today and prepare for a new, larger building on our property - groundbreaking later this year!
Why the Walk is Important:
Each animal who arrives at Tri-County Humane Society receives an examination so we can assess physical or behavioral needs. We care for each pet and until a suitable home can be found. There is no time limit for the pets in our care. They will remain with our team as long as necessary to find the perfect match.
This fundraiser is vital for us to continue providing these important services to pets in need.
---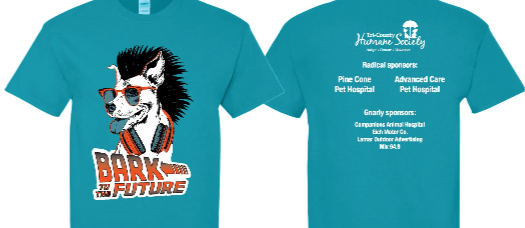 Walkers Win Fantastic Prizes!
In addition to the 1K or 5K walk, join us for family fun from 9:00 am-1:00 pm. There will be picnic-style food, great exhibitors, games for pets and people, a silent auction, and much more! 
We're still finalizing details, but here are a few things you can look forward to:
5K Walk from Wilson Park
1K Walk on the grounds of Wilson Park
Food & Beverages (available for a small cash fee)
Silent Auction
Exhibitors
Activities
Pet Costume Contest
80's Costume Contest for People
Face Painting
Dog Kissing Booth
Games & Prizes!