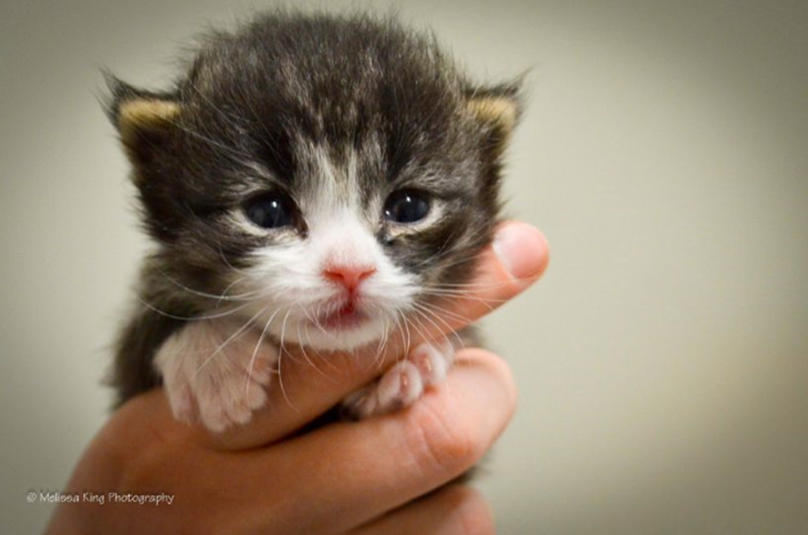 Local residents found a pregnant cat giving birth on their front porch. All but one of her kittens died, the little guy pictured here.
TCHS Foster Care Coordinator Kallie Braun took on his 24/7 hour care after his mom was too sick to nurse him.
TCHS had a social media contest to name him, and Kallie picked "Kovu Nakoa." At this newsletter's press time, he's close to turning 5 weeks old and doing wonderfully! 
Follow his story on Facebook