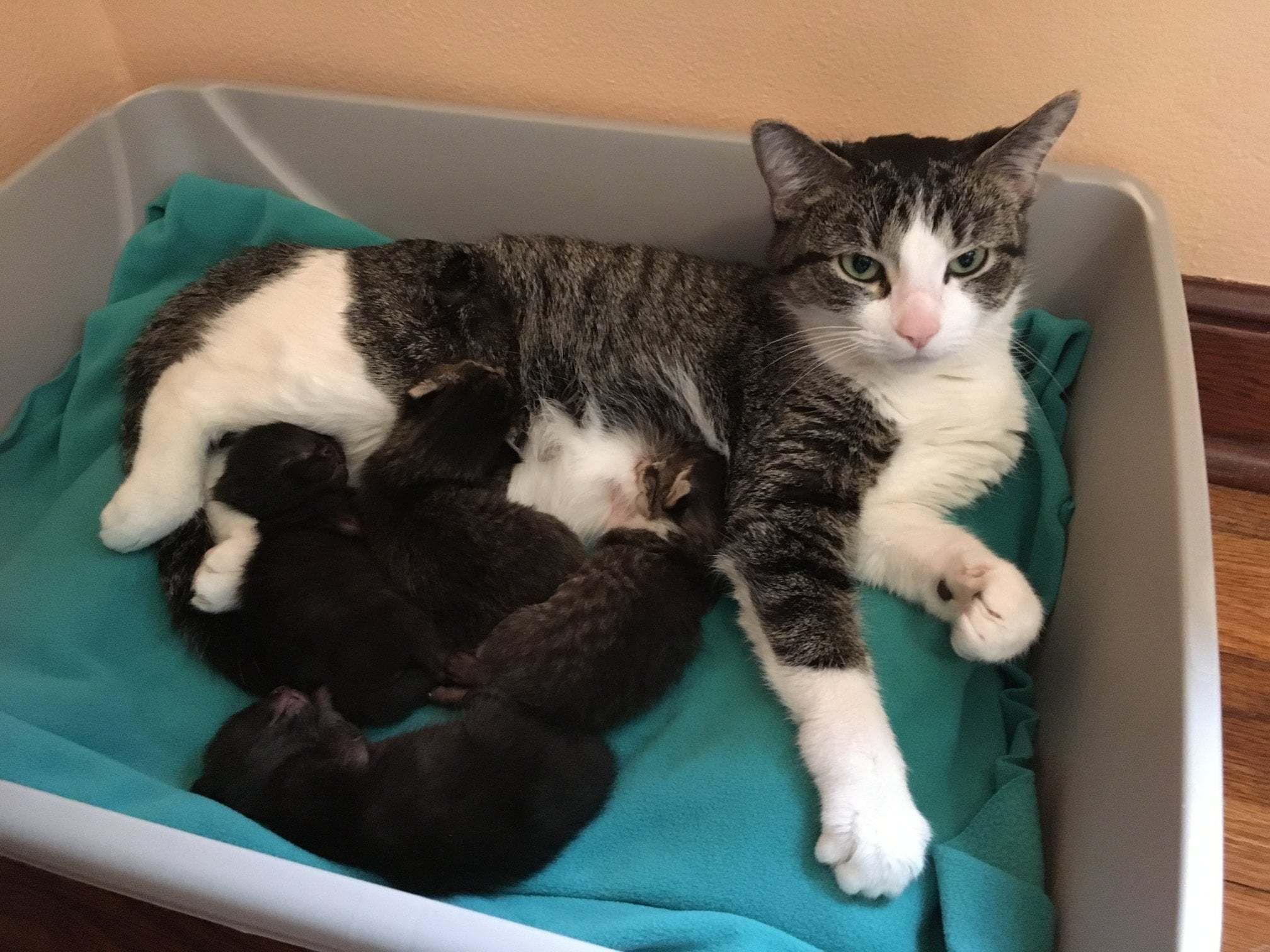 In honor of spay/neuter awareness month, today we're talking about the benefits of spaying or neutering and why it's TCHS' policy is to sterilize every kitten, cat, puppy, dog and rabbit that comes through our facility prior to adoption.
The number one reason for spay/neuter is to SAVE LIVES. Spaying or neutering your pet prevents unwanted litters, which means less homeless animals needing homes. This goes especially for outdoor animals or those who are left outdoors unattended. Dogs can conceive as young as 6 months old, cats as young as 4 months. It is important to be proactive!
Spay/neuter also prevents breast cancer and uterine infections in females, prostate enlargement and testicular cancer in males. It won't make your male pet "less of a man" to be neutered and your female pet doesn't need to "experience motherhood" at least once before sterilization.
Caring for litters of baby animals gets spendy. The cost of one veterinary procedure is an easy fix to save thousands (of dollars and lives!) in the long run.
When an animal is spayed or neutered it is less likely to mark its territory in attempts to find a mate. They are also less likely to roam and run the risk of altercations with other animals or being hit by a car if they stay put at home where they're safe.
Making the decision to spay/neuter is making a great difference, both small scale and large. If you would like to read more about the benefits of spay/neuter, please check out these links:
https://tricountyhumanesociety.org/pet-resources/low-cost-spay-neuter.html  
https://www.animalhumanesociety.org/health/why-spay-or-neuter-your-pet
https://www.aspca.org/pet-care/general-pet-care/spayneuter-your-pet