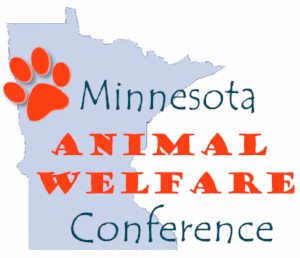 The Minnesota Animal Welfare Conference is an annual educational and networking opportunity for the state's animal welfare community.
The Tri-County Humane Society volunteers to organize this annual conference* because we believe that providing affordable opportunities for continued education and networking among animal welfare professionals is key to making Minnesota a more humane community.
This year, attendees will have a day of learning with an impressive line up of speakers.  The focus is on the health and well-being of animals as well as the people who care for them. Featuring highly accredited speakers from the Shelter Medicine Program; University of Wisconsin-Madison School of Veterinary Medicine Team: Dr. Erica Schumacher,  Dr. Aleisha Swartz, and Dr. Brenda Dines.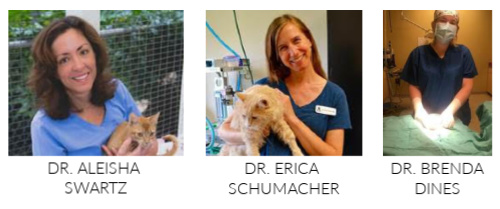 2019 Conference Presentations:
Slides and resources shared at the MN Animal Welfare conference on 5/23/19 courtesy of the Shelter Medicine Program, Department of Medical Sciences, University of Wisconsin Madison
---
Conference Schedule
8:00 - 8:55  Registration, Breakfast
8:55  Opening Comments
9:00 - 10:30  Workshop #1: Set them up for Success: Intake Protocols for Health and Well-being. 
10:30 - 10:50  Break Visit Exhibitors, Network
10:50—12:20 Workshop # 2:   Housing and Low Stress Handling to Create a Fear Free Environment. 
12:20 - 1:20  Lunch (Poolside) , Silent Auction Closes at 1:15
1:20 - 2:50   Workshop #3:  Behavioral Monitoring, Medication and Case Management in the Shelter. 
2:50  - 3:10  Break Poolside, Visit Exhibitors, Network, Silent Auction Cashier Open
3:10 - 4:40  Workshop #4:  Capacity for Care: what does it mean now and in the future for your organization.