Lost & Found Animals: What to Do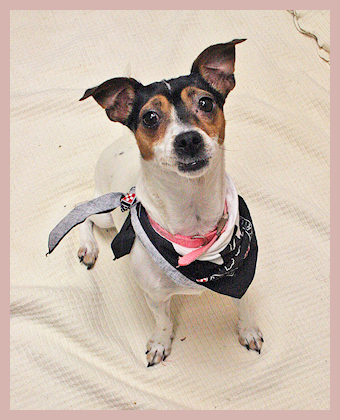 Lost Pets, Found Pets, Found Animals that Might Not Be Pets (!), and Preventing the Loss of a Pet
Because many people mistake us for "The Pound" and bring strays to us from areas that do not contract with us, it is important for us to communicate to the public the various places they need to contact in order to locate their lost pet or determine where a found animal should go:
Your Pet is Lost
The best place to start is with your city hall, township officials, or local sheriff's department. Municipalities are encouraged to contract with an agency like ours or with a veterinary clinic to house their strays, and it is their responsibility to cover the fees for advertising the stray and housing it. Some municipalities do not have a plan for their stray animals. In those cases, we will take in those strays, but we will ask the finder to make a donation to help us pay for the advertising and housing expenses if they are able. There is also an impound fee for any stray that is claimed from our facility.
It is important to know that not all strays go to the same place.
If your pet is lost, you'll need to check in with more than one facility.  Your first step should be to call your veterinary clinic.  If your pet is wearing a rabies tag, it may be brought there.  Next, call us to file a lost pet report at 320-252-0896.  If we do not have a match, continue making calls to the City of St. Cloud and surrounding areas:
St. Cloud  
Lost & Found Animals
St. Cloud Animal Control Division  320-650-3164 or 320-255-7214  (Calls accepted during business hours.)
St. Cloud Police Department  320-251-1200  (For evenings and weekends.)
Central MN Animal Care & Control  320-257-0103
Surrounding Areas
Sartell City Hall  320-253-2171
Waite Park City Hall  320-252-6822
Sauk Rapids Police Department  320-251-9451
Benton County Sheriff's Department  320-968-7201
Stearns County Sheriff's Department  320-251-4240
You Found a Lost Pet
Call us to file a found pet report at 320-252-0896.
If we do not have a match, we will direct you to the appropriate stray holding facility for the animal you found. 
The Location of the Pet is Important!
If possible, do not leave the site that you have found the animal until the appropriate animal control officer, sheriff or police department has been contacted.  Some jurisdictions have strict policies on picking up the animal ONLY from the location it was found.

Post the lost or found pet on Facebook!
Found Wildlife
The MNDNR website offers great tips for orphaned wildlife.  In most cases, the best thing to do is leave it be.  Keep in mind that it is against the law to try to care for wildlife in your home without a wildlife rehabilitation license.
---
Prevention
Microchip your pet - All shelters, animal control facilities and veterinary clinics will scan found pets for microchips upon intake.  This is one of the most reliable ways to ensure your pet will find it's way back to you!  
Appropriate Collar or Harness - Make sure your pet is wearing an appropriate collar that won't allow them to escape.
Proper ID - Put tags on your pets collar! Rabies tags, microchip tags, custom made pet tags with your phone number, pet license tags.... all of these will help your pet find it's way back home if it is lost.
Leash or Tie-Out - Keep your pet on a leash or tie-out when outside, don't expect they will stay in the yard. Consider invisible fencing.
Watch your Fence - Check fenced in areas for breaks, weak spots or holes dug underneath.
Watch the Door - unlatched or open doors are an invitation to escape.
Fireworks, Sounds - many animals are scared by loud noises and will do anything they can to escape.